Thursday, February 28, 2019
When a black history exhibit was defaced at his overwhelmingly European American high school, Marc Morial was surprised not only by the vandalism... More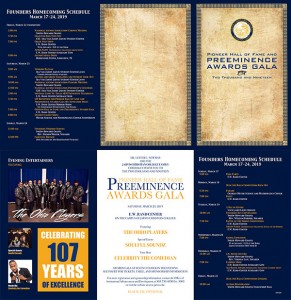 Tuesday, February 19, 2019
View the Founders Homecoming Brochure and more information here.
Monday, February 18, 2019
A civil rights leader and one of Louisiana's favorite sons is coming to East Texas. The Honorable Marc Morial, president and CEO of the National Urban League, will keynote Jarvis... More
Thursday, February 14, 2019
Click HERE to view the Spring 2019 Jarvis Christian College Distinguished Guest Speakers brochure.
Tuesday, January 29, 2019
The Accreditation Council for Business Schools and Programs Baccalaureate/Graduate Degree Board of Commissioners has awarded Jarvis Christian College accreditation of its business programs. "Jarvis Christian College has shown a commitment... More
Tuesday, November 06, 2018
The stars aligned for LaTerrian Wiley and Issac Bivins Jr. last Saturday in Hawkins. Wiley and Bivins were crowned Mr. and Miss Jarvis... More
Monday, October 22, 2018
Rudolph Brooks and other students moved into a new, enriching living experience this fall at Jarvis Christian College. "I like it. I... More
Wednesday, September 19, 2018
Pilar Makee sees her school when she looks at herself. "We are small but mighty," Makee, a feisty, petite international student... More
Wednesday, September 19, 2018
De'Janae, Tookes, a senior at Jarvis Christian College, has been named a 2018 HBCU Competitiveness Scholar, the White House Initiative's highest student recognition. Tookes, who serves as president of Jarvis'... More
Wednesday, September 19, 2018
Jarvis Christian College's first year enrollment is up 90 percent from 2017, the college announced today. Jarvis has 359 first-year students, up... More