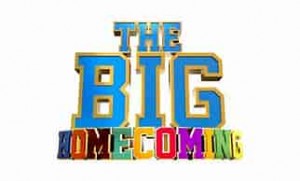 Jarvis Christian University (JCU) will host a daylong The Big Homecoming 365 Impact Tour sponsored by Wells Fargo on Tuesday, March 21, during the university's 111th Founder's Homecoming Week to authentically celebrate the culture of Historically Black Colleges and Universities (HBCUs).
The Big Homecoming (TBH) held in Atlanta, Georgia, during Juneteenth Weekend 2022 became the nations' newest premier music and culture festival celebrating HBCUs. Wells Fargo and TBH are partnering to provide a full day of professional development seminars, scholarship giveaways, fireside chats and creative engagement with students to provide financial literacy, investment, and generational wealth-building strategies to JCU students.
Grammy-Award-winning entertainment executive Amir Windom will emcee the 365 Impact event. Actor and philanthropist Dr. Lamman Rucker will be a celebrity guest to talk to students about their future. Wells Fargo will be on hand to discuss the power of compound interest, investments and other wealth-building strategies.
Rucker began his acting career on the daytime soap operas "All My Children" and "As the World Turns" before roles in Tyler Perry's films, "Why Did I get Married" and "Why Did I Get Married Too?" Lamman also starred as Jacob Greenleaf in the Oprah Winfrey Network drama series, "Greenleaf." He currently stars in the BET+ drama titled "The Black Hamptons."
The 365 Impact event is designed to create a community event that adds value to Jarvis and the communities it serves through philanthropy, community development and developing community leadership. Scholarships to deserving and qualified students will be granted through The Big Homecoming Foundation, Tom Joyner Foundation and Wells Fargo. The event will highlight the rich history of HBCUs, particularly Jarvis Christian University, which is celebrating its 111th year educating a diverse population of lifelong learners intellectually, socially, spiritually and personally.
HBCUs were founded in the face of racial discrimination and have a proud history and legacy of high achievement. More than 100 HBCUs today serve a culturally diverse student population in urban, rural and suburban settings, each with a focus to create pathways of opportunity and excellence for students seeking academic achievement.
Actor and singer Reed Shannon was part of Monday's Jarvis-only Convo Series. Shannon has been seen on Netflix's four-time Emmy Winning animated series "Arcane" or Amazon Prime's young adult series "The Wilds," was on hand for the Jarvis event, as will
Jarvis Christian University is dedicated to empowering all of its students to achieve their career goals through an affordable academic experience that prepares them for today's global economy. Whether a student is a recent high school graduate or a working adult seeking career advancement, JCU develops students of all ages intellectually, socially, spiritually and emotionally.
---