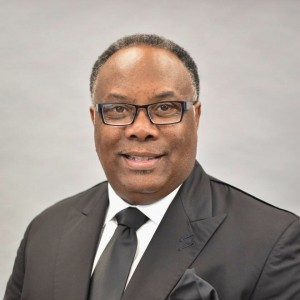 Reverend Samuel C. Tolbert, Jr. will be the speaker for Jarvis Christian College's Martin Luther King, Jr. Program held on Tuesday, January 21, 2020 at 11 a.m. in the Smith-Howard Chapel on the College's campus.
In 1986, Reverend Tolbert, Jr. earned a Bachelor of Arts Degree in Religion and Philosophy with a minor in Speech Education from Bishop College, an HBCU in Dallas, Texas. He has also received an Honorary Doctorate of Divinity from Union Baptist College and Theological Seminary, New Orleans, Louisiana, an Honorary Doctorate Degree from Christian Bible College, New Orleans, Louisiana, an Honorary Doctorate from Temple Bible College, Cincinnati, Ohio and earned a Master of Divinity from Payne Theological Seminary, Wilberforce, Ohio. In May 2017, he earned a Doctorate of Ministry from Union University in Jackson, Tennessee.
Reverend Tolbert is a recognized civic leader. He served as a Commissioner for the Lake Charles Housing Authority, served 12 years as a representative of District "A" on the Lake Charles City Council, and served as a member of the Board of the Louisiana Economic Development Corporation. Currently, Reverend Tolbert serves as Vice Chancellor of the West Coast Bible College & Seminary (WCBCS) in Dallas, Texas; Vice Chairman of the Board of Supervisors for Southern University in Baton Rouge, Louisiana, and is on the Board of Trustees of Florida Memorial University, Morehouse School of Religion and Simmons College of Kentucky.
A devout man of faith, Reverend Tolbert has dedicated his life to religious service. He was the former Pastor of the Historic Ebenezer Baptist Church, in Cameron, Louisiana. Currently, Reverend Tolbert is the Pastor of the church he grew up in, Greater Saint Mary Missionary Baptist Church in Lake Charles, LA and has been serving as their pastor for more than 32 years.
Reverend Tolbert's accomplishments reflect his dedication to his faith, education and service. In an election held in Memphis, Tennessee in June 2014, in a landslide victory, he was elected the 15th President of the National Baptist Convention of America International, Inc. (NBCA), a position in which he currently serves. NBCA has over 3.5 million members worldwide, and one of Reverend Tolbert's first mission was to ensure NBCA members that all partnerships and programs under his administration will "seek to serve congregations."
Additionally, Reverend Tolbert serves as President of Greater St. Mary Community Development Foundation, President and CEO of Strategic Faith Leadership Ministries, President Emeritus of the Louisiana Home & Foreign Missions Baptist State Convention, member of Lott Carey Baptist Foreign Mission Convention, Chancellor of WCBCS, and President of North American Baptist Fellowship, a Division of the Baptist World Alliance. Some of Reverend Tolbert's former positions include being President of the Louisiana Inter-Church Conference, 1st Vice President and General Secretary of National Baptist Convention of America International, Inc., member of the National Board of the NAACP, and former 1st Vice President of the Southwest Missionary Baptist Association.
Reverend Tolbert has been married to Matilda Edwards Tolbert for 33 years and they are the proud parents of two daughters, Candace Latrice and Kayla Monique.
---