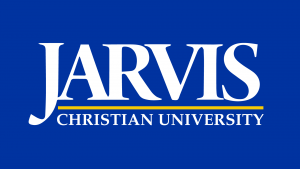 Jarvis Christian University is offering Dallas city, county and government employees Opportunity Scholarships to complete their undergraduate degrees in business administration and criminal justice at the university's Dallas Teaching Site at 7222 South Westmorland, Suite 250.
Students who qualify will be provided a $1,000 per semester Opportunity Scholarship if they have not yet earned their associate degree. Students with an associate degree will be provided a $1,500 per semester Opportunity Scholarship to pursue their bachelor's degree with the following criteria:
must have a 2.0 or higher grade point average to transfer in to JCU

must have 45-50 transferrable credit hours (or a completed associate degree)

must register for fulltime status

must maintain a 2.0 or higher grade point average while attending JCU

must be 21 years of age or older
Jarvis Christian University also offers students the $250 Jarvis Promise tuition reduction grant for each semester that students take and pass 15 semester credit hours with at least a C letter grade.
"Our theme at Jarvis this year is 'Transformation: Pivoting from Excellence to Preeminence,' and we want Dallas' city, county and government employees to be part of this transformation," said Jarvis Christian University President Dr. Lester C. Newman.
For more information, call JCU—Dallas Site at (972) 668-9624 or email JCU's Dallas Site Director Ms. Mavonee Jeffries at mjeffries@jarvis.edu.
---