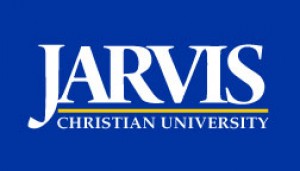 Jarvis Christian University is hosting a $35 summer program for high school students to learn to be business owners.
Jarvis Youth Entrepreneurship Program is a six-week summer program that will teach high school students from 10th, 11th and 12th grades practical business management skills that can enable them to start, own and operate their own small businesses. The program will meet weekly on Mondays through Thursdays from 8 a.m. to noon, beginning Monday, June 6, and ending Thursday, July 14.
"Any students with an interest and passion for learning how to be their own boss are invited to attend this new entrepreneurship program," said Dr. Charles Needham, associate professor, program coordinator and a serial entrepreneur. "This summer program in entrepreneurship could be a life changer while these students are at the age to be thinking about their future in business."
Students will participate in fun learning activities, games and will hear from guest entrepreneurs while they acquire management skills and education in business ethics, finance, communication, marketing, accounting and more. Students have one-on-one direct coaching in person and through ZOOM conferences from current and former business owners and educators collaborating with Network For Teaching Entrepreneurship (NFTE)."
Each student will write a business plan. The top three business plans will receive awards.
Registration is underway for the 100 slots for the program. Needham said registration is on a first-come, first-served basis for admission.
Jarvis Christian University develops a diverse population of students of all ages intellectually, socially, spiritually and personally. The Jarvis Promise provides them an opportunity to pursue an affordable education within an inclusive environment that is academically challenging yet supportive, nurturing and responsive to the needs of each student.
---