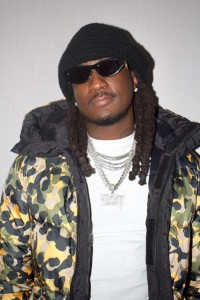 Tickets are on sale now for the 2023 Jarvis Christian University Student Founder's Homecoming Concert and After Party, at 9 p.m. Saturday night, March 25, featuring headlining rap artists K Camp and opening act True Story Gee. The concert will be held in the E. W. Rand Center Varsity Gym on the JCU campus in Hawkins, Texas.
Ticket prices are $25 for adults, $20 for students with their school identification. Tickets are available online at www.jarvis.edu.
K Camp is an American rapper from Atlanta, Georgia who is best known for his singles "Money Baby," "Comfortable," and "Cut Her Off," which he received a nomination at the 2014 BET Hip Hop Awards. His 2019 single, "Lottery (Renegade)" gained attention as a Tik Tok meme. His debut album in 2015 peaked at #20 on the Billboard 200 chart. K Camp, whose name is Kristopher Thomas Campbell, was named as a "New Artist You Need to Know" by Rolling Stone Magazine in 2015.
Rap artist True Story Gee first emerged onto the music scene as a member of the collective "Everywhere We Go" featuring K Camp. Gee was also featured on K Camp's fifth studio album titled Float on the song "Guts." The album debuted in 2021 on the U.S. Billboard 200 in its first week.
---