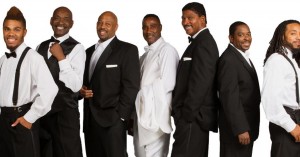 Jarvis Christian University will host the 2023 Founders/Homecoming Pioneer Hall of Fame and Preeminence Awards Gala at 7 p.m, Friday, March 24, 2023, with the Zapp Band headlining the black-tie optional event.
Other performers include emcees comedian Shed G and DJ Monae and R&B artist Yung Vokalz.
The Gala will be held in the E.W. Rand Center, Anthony Robinson Varsity Gymnasium, on the Jarvis Christian University campus at U.S. Hwy. 80 East and PR7631 in Hawkins, Texas. Tickets are $100 per person. Sponsorships are available at www.jarvis.edu. Space is limited, so get tickets and table sponsorships now to ensure availability. Proceeds from the gala benefit student scholarships.
The prestigious awards program will recognize and honor individuals whose accomplishments have had a positive impact on Jarvis Christian University or whose work has brought positive recognition to Jarvis.
The Zapp Band produces funky, high-energy, contagious dance music with layered recordings and boisterous, Las Vegas-style live shows. They have established themselves as trailblazers in both songwriting and showmanship in the tradition of stylish masters such as James Brown, George Clinton, Stevie Wonder and Sly Stone.
Opening for the Zapp Band is R&B artist Yung Vokalz of Birmingham, Alabama. Described as having unique star power, Vokalz is building his fan base as he follows the road to becoming one of the South's most notable R&B artists of his generation. Following the Gala, he will return to the stage for the Gala After Party.
---