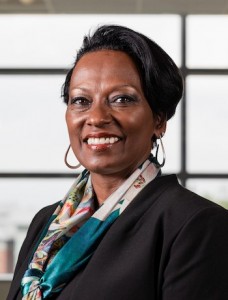 Jarvis Christian University will host
Dr. Dietra Y. Trent,
the White House's new chief advocate for Historically Black Colleges and Universities at a luncheon at noon, Thursday, August 25, in the mirror room of the Rand Center on the Jarvis Christian University campus. For more information, contact JCU Advancement Office at (903)730-4890 ext. 3003.
The new executive director of the White House Initiative on Advancing Educational Equity, Excellence and Economic Opportunity through Historically Black Colleges and Universities was selected by the Biden-Harris Administration to begin her new role on February 28, the last day of Black History Month. A graduate of a Virginia HBCU, Hampton University, she will promote HBCUs across the country.
Trent is a veteran Virginia educator who served as Virginia Secretary of Education before becoming chief of staff for George Mason University Interim President Anne Holton during the 2019-2020 academic year. She also served as GMU's interim vice president for Compliance, Diversity and Ethics. She was a key driver of GMU's Anti-Racism and Inclusive Excellence (ARIE) task force, establishing GMU as a national example of anti-racism and inclusion.
She earned her master's and doctoral degrees from Virginia Commonwealth University's L. Douglas Wilder School of Government and Public Affairs. She also served in former Virginia Governor Mark R. Warner's administration as director of constituents and later as director of the Council on Human Rights. She has served as deputy secretary of education and as deputy state director of education, credited with helping to secure financing for the Minority Political Leadership Institute in the VCU Wilder School of Government and Public Affairs. She began her career as VCU's director of federal relations, lobbying in Washington for VCU's medical school and hospital.
Jarvis Christian University empower a diverse population of students of all ages intellectually, socially, spiritually and personally to pursue an affordable education in an inclusive environment that is academically challenging yet supportive, nurturing and responsive to the needs of each student.
---