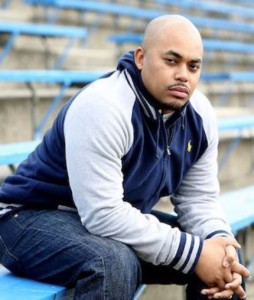 Grammy Award Winning Record Executive, Film & TV Music Supervisor and Film Producer Amir Windom to visit Jarvis Christian College for its Inaugural Featured Artist Showcase on Tuesday, September 24, 11 a.m. CST.
Hawkins, TX - September 11, 2019: We are pleased to present Grammy Award Winning Record Executive, Film & TV Music Supervisor and Film Producer Amir Windom at the Inaugural Featured Artist Showcase.
Mr. Windom will give a keynote address during the regularly scheduled chapel service, held on Tuesday, September 24 at 11 a.m. in the Smith-Howard Chapel located in the J.N. Ervin Religion and Culture Center. This event is free and open to the public. Seating is limited and registration is required. To reserve your seat at the event, call or email Kerry Smith at (903) 730-4890, ext. 3002 or ksmith@jarvis.edu and include in your message the number of people in your party.
Amir is regarded as one of the nation's top emerging young leaders and creative minds of his generation. He has worked with some of today's biggest stars, including: Bruno Mars, Kanye West, Lupe Fiasco and Trey Songz, to name a few. He's also contributed to numerous GRAMMY award-winning albums and film soundtracks that have also earned gold and/or platinum status. Among them are the very popular "Happy," a song performed by Grammy award-winning rapper, songwriter and producer Pharrell Williams for the Despicable Me 2 soundtrack, which was nominated for an Oscar at the 2014 Academy Awards for the Best Original Song category.
As a TV and film music supervisor, he has produced music and created strategies for major film companies, including Sony Pictures, Universal Pictures and Lionsgate Films. He has worked on scores of popular feature films such as: Little, Collateral Beauty, Why Did I Get Married 2, Bad Dad Rehab, Stomp The Yard 2 and Act Like A Lady, Think Like A Man along with the highly-rated network and cable television series Being Mary Jane (BET), ALPHAS (SyFy) and Entourage (HBO).
In late 2018, Amir was the executive producer and music supervisor for the critically-acclaimed film, Canal Street, which starred FOX's Empire star Bryshere Gray and debuted in theaters across the nation.
In 2019, Amir launched Aviator World Entertainment, which will serve as a global parent company to record labels and television/film production companies.
Over the last few years, he's lent his marketing genius to help develop global marketing campaigns for major brands, such as the Coca-Cola Company (Summer Olympics 2016 & Respect Your Verse), Kodak (So Kodak feat Drake & Rihanna) and ESPN.
This November, Amir and his colleagues will launch the Black News Channel to over 75 million homes. This major television network will be the first 24-hour news and original programming network of its kind.
He has been honored with Florida A&M University's prestigious "40/40" award, which is given to alumni under the age of 40 who've made outstanding career strides and achievements. He was also named a "Young Leader to Watch" by the Atlanta Journal-Constitution and one of the "Top 35 Millennials" in the country by the Next Big Thing Movement.
Amir will be available for photos and autographs after the chapel service. Follow him on social media @awindom1.
---