Office of Human Resources
Welcome to Jarvis Christian College! The Mission of the Office of Human Resources at Jarvis Christian College is to enhance student success through planning, development and coordination of employee policies and procedures. The Human Resources Unit provides services to the faculty, staff, and all applicants in areas of employment, compensation, employee relations, and training. The Office of Human Resources is a unit that values diversity and is committed to equal opportunity for all persons regardless of age, race, religion, or gender.
You may contact the Office of Human Resources utilizing the following information:
Office of Human Resources
Director - Vacant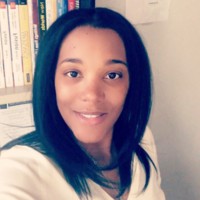 Latoya Griffin
Assistant Director of Human Resources and Professional Development
Office: EBS 106
Office Tel: 2903
Email: lgriffin@jarvis.edu
Click here to enter content...